Q: Hey Sergio! First off, like many people at Superformula, you live and work remotely from Brazil. What's your life been like working in João Pessoa? 🇧🇷
João Pessoa is a small city, compared to those nearby. I love that I live right by the beach, and that we can also always go visit nearby cities. Being here is a pretty calm way of living. Because the local economy is mostly tourism, my only option to do the work I want is to work remotely. When I finally started working remote, it changed my life. I can afford to live better and support my family now. We don't need to leave this beautiful place!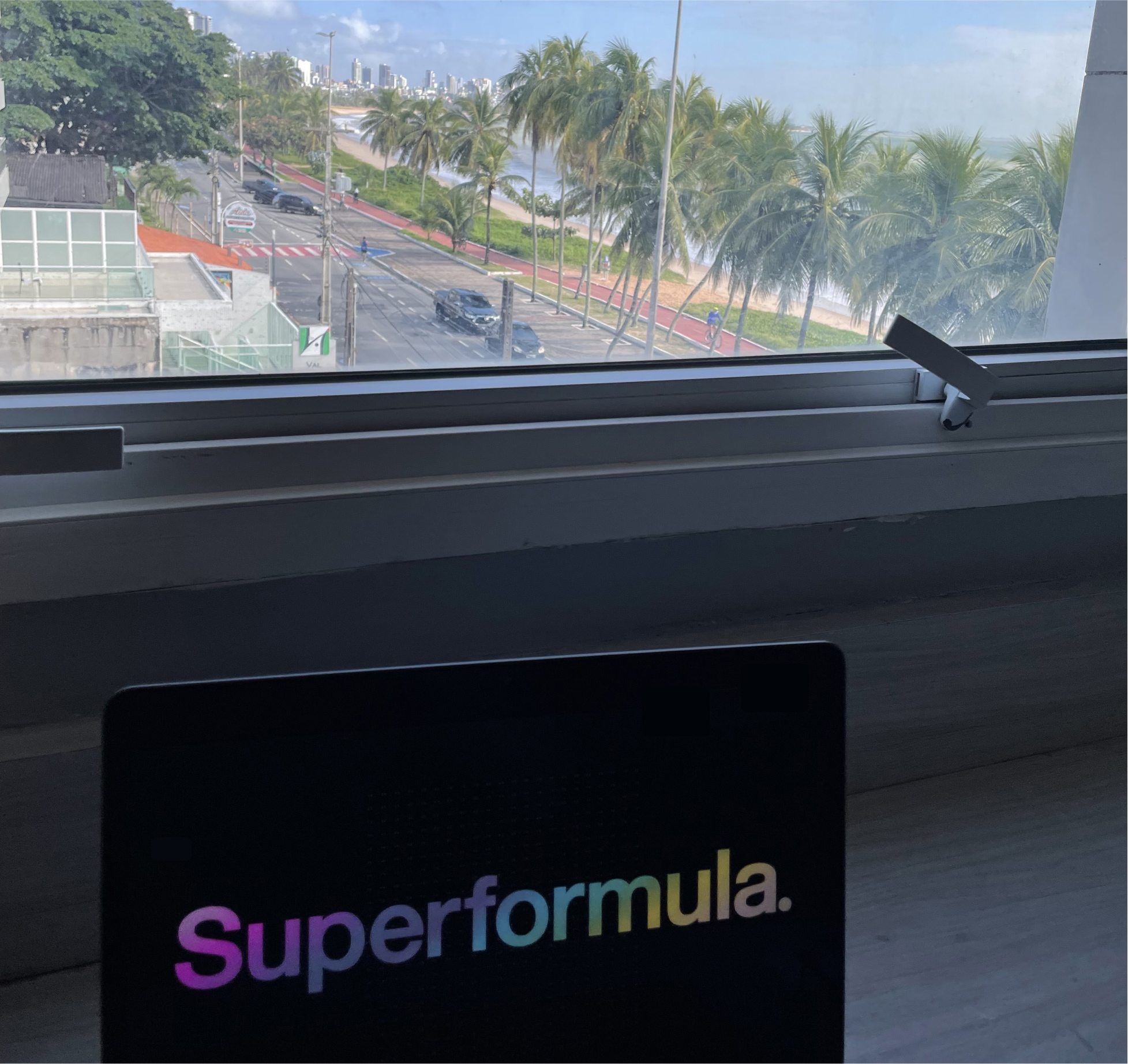 João Pessoa, Brazil. Not a bad place to call home.
Q: How would you describe your role at Superformula?
I am a software engineer on a team of six. Together we are building a social platform for a large auto enthusiast and insurance brand. My team is made up of front-end and back-end engineers and a product manager. My role is to be both a driver of quality engineering, as well as an individual contributor. I try to take ownership of everything in a project, understand what's going on, and how we can make progress when we're stuck on something.
Q: What is the overall vibe like on your team?
The vibe is very chill, and everyone seems happy seem excited with their work. I try to do 1:1s with everyone, and find that they are always excited and motivated, which allows them to contribute a lot.
We don't have too many meetings, which is nice. Outside of daily stand-ups and sprint planning meetings, you get to choose exactly when and how you work. Here at Superformula we have minimal hierarchy and my team is completely flat. We are all leaders and drivers of our work.
Q: Your growth here has been impressive. Along the lines of culture and growth, how would you describe the culture here at Superformula?
This is what I most like about working at Superformula. With over 10 years of experience in the software industry, this is first time I've felt truly pleased with a company. This is for many reasons:
We value great engineering.
We mentor our teammates and our partners.
We treat people as people.
We don't like stars. Everyone is a contributor and no decisions are made in silos.
We like high-quality products, and unlike most companies, we actually succeed at building them!
We educate: this means we don't want one engineer in a team doing everything and others just following their direction. Everyone must be aligned. Everyone must be on the same page, and engineers must teach and learn from one another.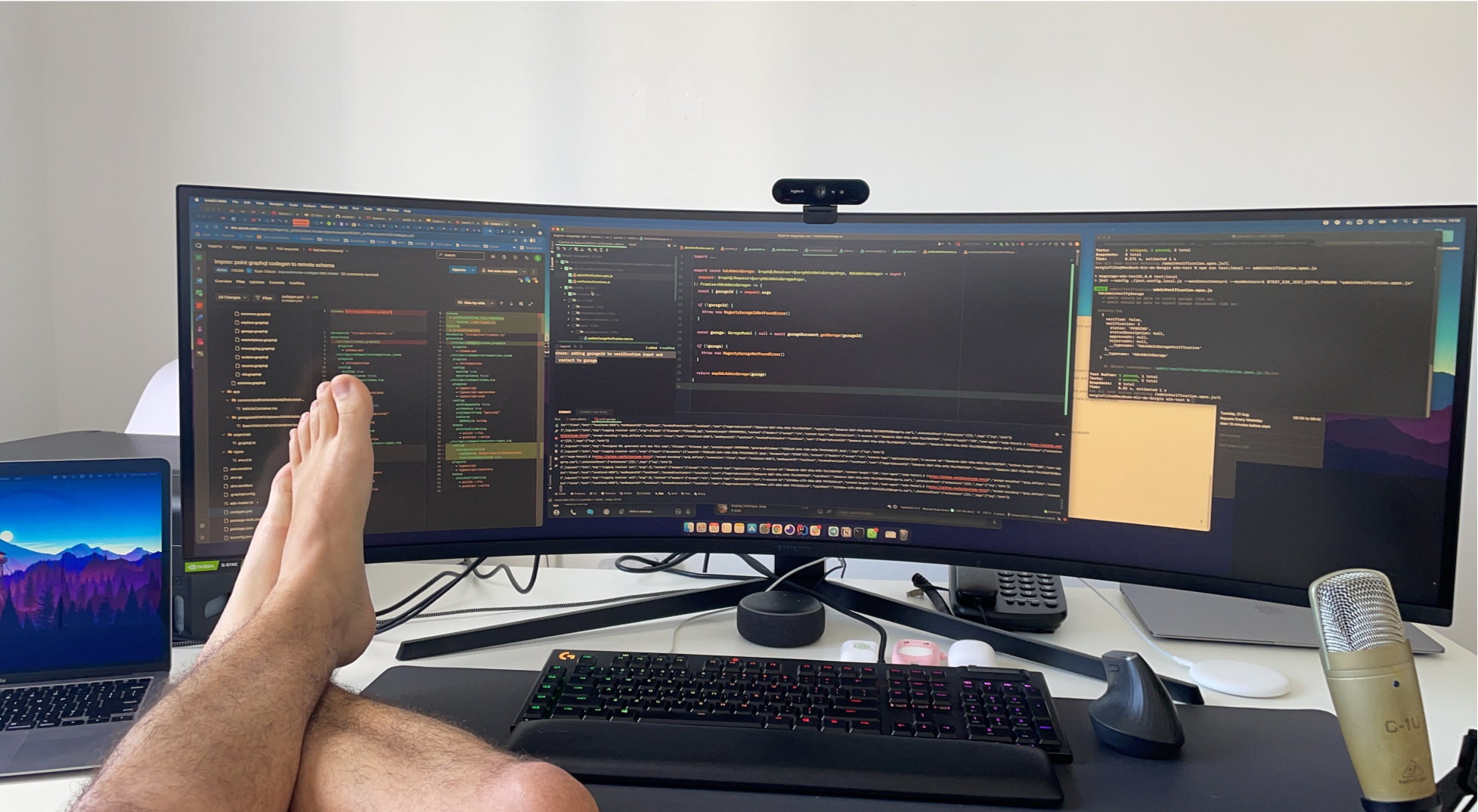 Yes, we are as disturbed about this photo as you are
Q: How did your work history prepare you for your role at Superformula?
No one has ever asked me this question and I love it! I started my career 10 years ago and the first two years were really intense, I was learning a lot. Then, stuff started repeating, and even though they were challenging tasks, I became bored with the monotony. So, I decided to create my own personal project in 2014 working with cloud providers like AWS, and it was an amazing experience.
Since 2014, I've always been working on side-projects in my spare time. I've initiated three start-ups. Most of my experience comes from these projects because I had all the freedom to try and fail, learn from my mistakes, and have the freedom to decide which technologies I wanted to work with.
There is a strong culture of growth. I'm growing along with the company, and I love it.
Q: We love to hear it! Can you tell us more about what you enjoy most about shipping projects for Superformula partners?
I love building great quality products, and Superformula does exactly that! We have a team dedicated to each part of the software pipeline, which is why we have been successful. There is a strong culture of growth. I'm growing along with the company, and I love it.
I've been doing well since I started, and Superformula gave me constant feedback. Just six months after I joined the company, I received a promotion. Even after that, I'm being given more opportunities to grow, and am already taking on some leadership work, which means I can grow even more at Superformula.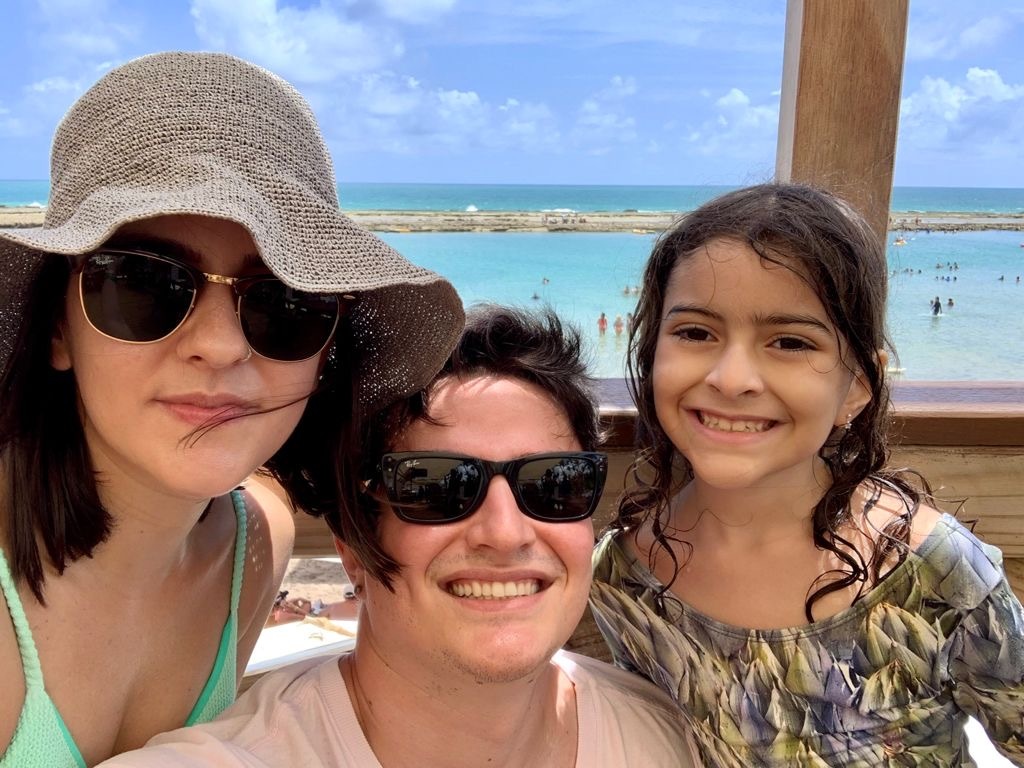 Spending time at the beach with family.
Q: What do you do to get away from work? How do you step away when it's time to recharge?
You know, working from home for some people might be complicated to manage the work-life balance. I've been doing this for several years, and I can separate it fairly easily. I try to have my weekends completely off of work stuff (but sometimes, I work on personal projects just for fun). I spend my spare time with my wife and daughter, so it's easy to step away from the work's concerns.
Try to take ownership of everything you do
Q: What is unique about your experience working at Superformula?
The biggest difference between Superformula and my experience at other companies, is that when I go in with new ideas, sometimes others would say 'this is the way it has always been done'. But here, at Superformula, I know I will be heard and my ideas will be considered because everyone is so open-minded.
Q: Finally, what advice do you have for other software engineers growing their careers?
I think my main piece of advice is, try to take ownership of everything you do. Stepping up and taking ownership is always a positive. Also, try to produce your highest quality work, while managing expectations with great communication.