Increase traffic to room booking & CVR
Optimize the mobile web experience
Incorporate new design system
Roll out new headless CMS
Outcomes
+7M
Annualized Incremental Revenue
4.2M
Annualized Incremental EBITDAR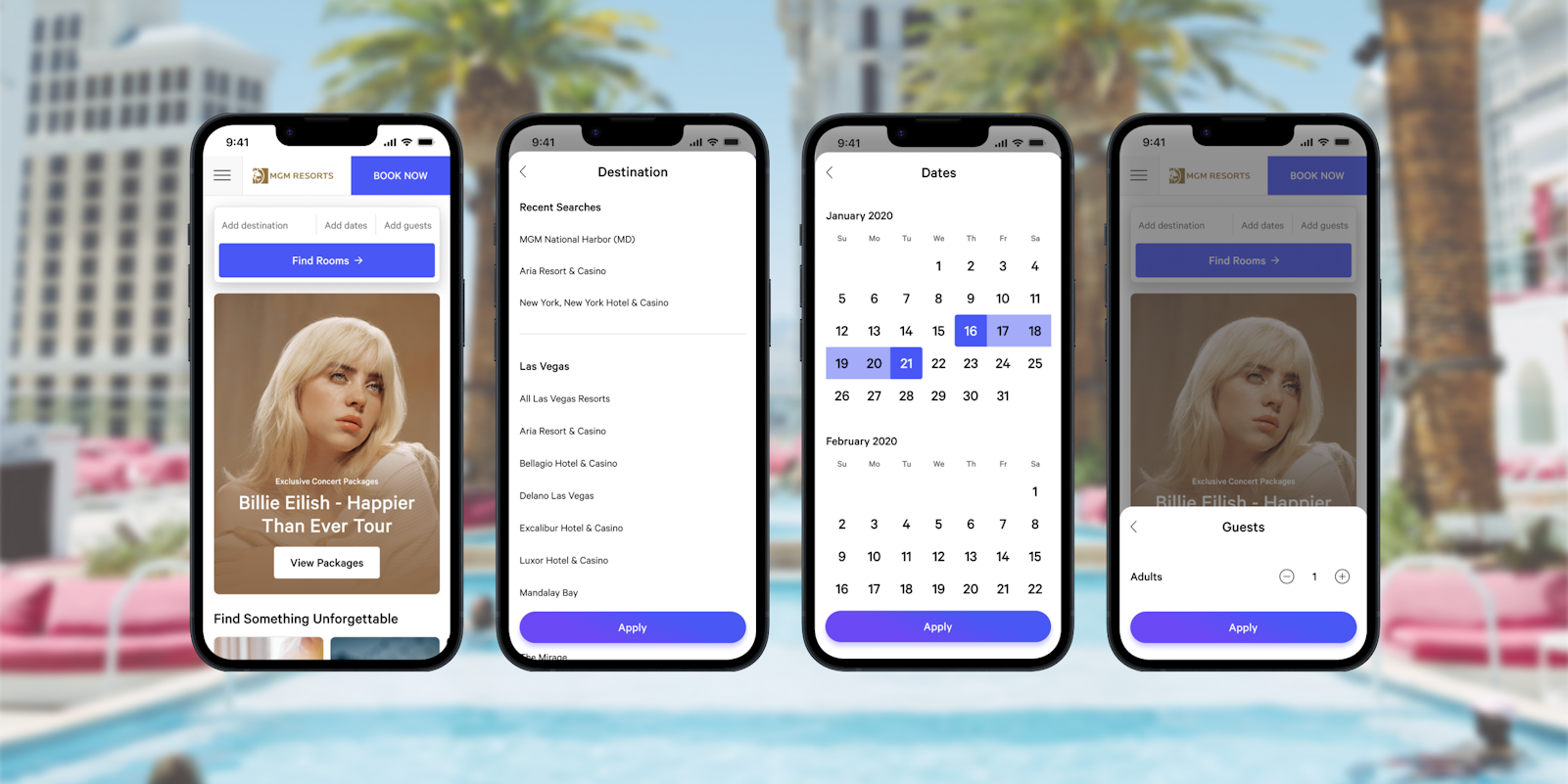 Our new accessible booking module streamlined the room booking flow by reducing the required steps for Vegas and regional guests.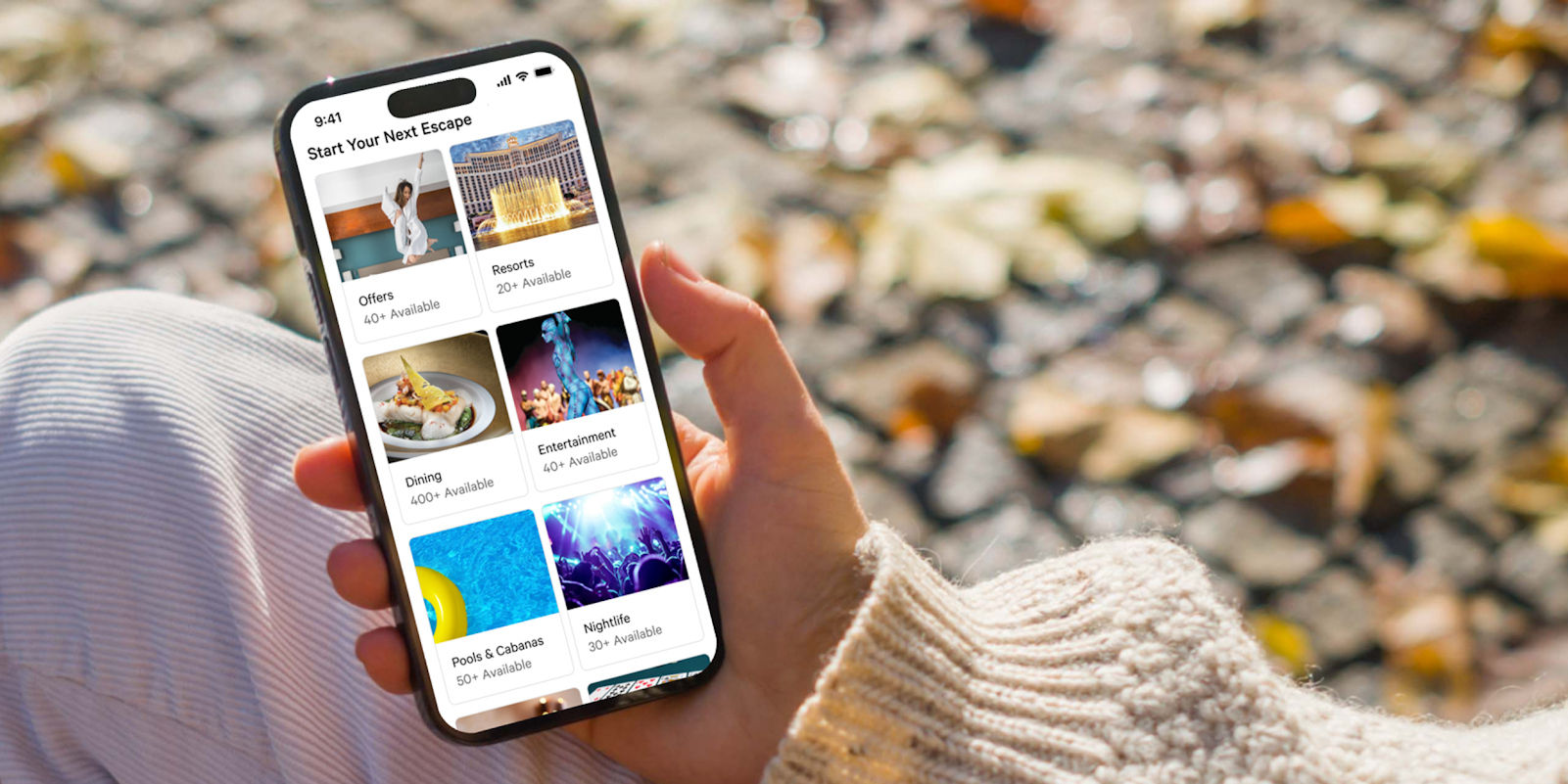 We visually highlighted MGMRI's diverse offer types, making it easier for guests to navigate to category pages that were previously hidden in a hamburger menu.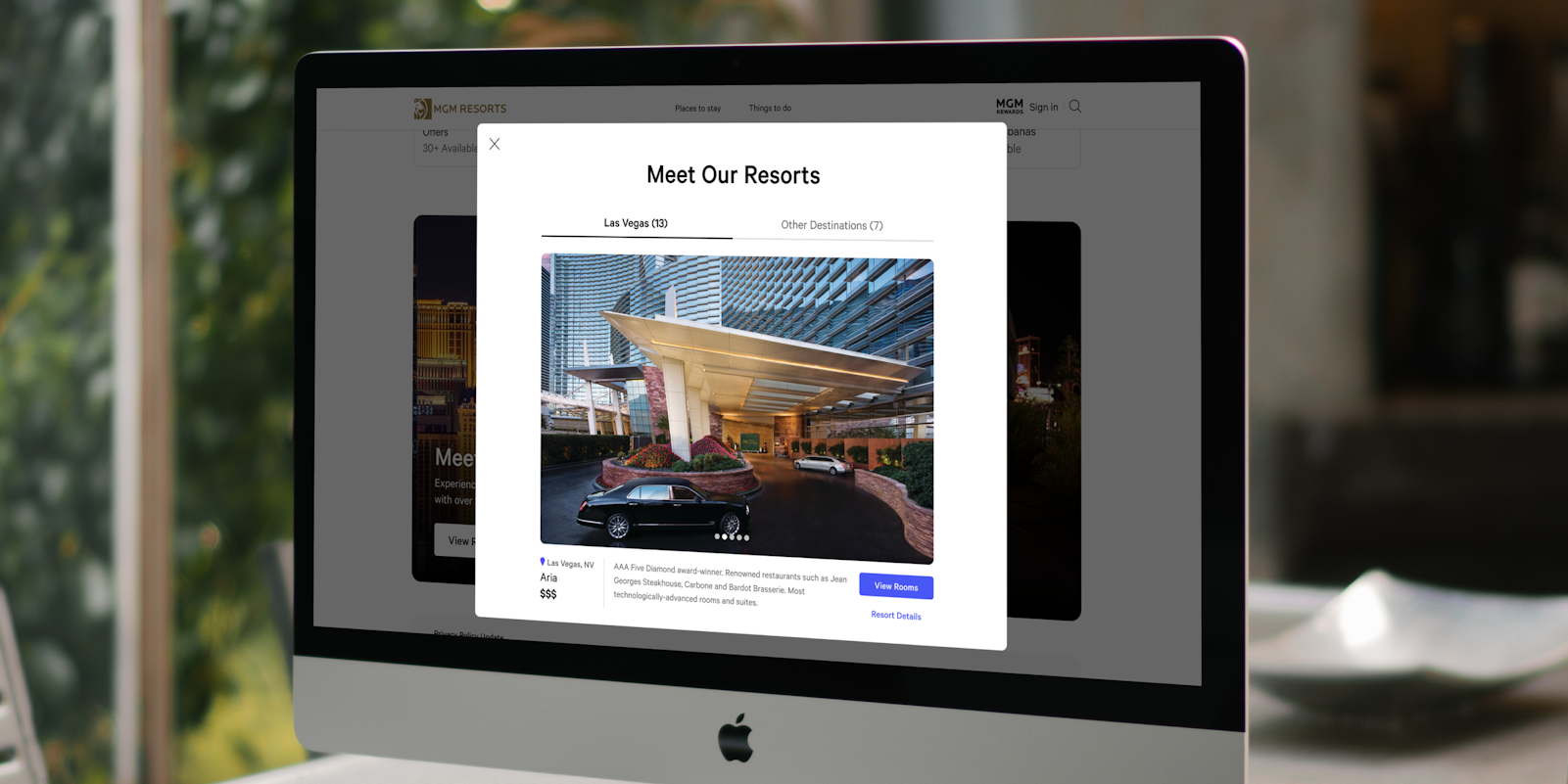 We partnered with Marketing to create a visual slideshow showcasing each resort's iconic architecture, rooms, and amenities to help guests better differentiate between them.
Deliverables
New Homepage Experience

Interactive Prototypes

Documentation